The smooth functioning, growth, and development of any educational institution are in the hands of school authorities and administration. Developing an effective curriculum, managing the school staff, admission, and financial records, and offering quality services to all stakeholders need to be taken care of by school administrators respectively.
Doing all these tasks manually can be difficult, and less efficient. Leaving these conventional methods of working, the administrators must opt for smarter ways of working. By using a learning management system, all the tasks related to running a school can be automated. The excellent features of this software lead to better work management and accuracy. Let us read its benefits for administrators in detail.
Benefits of using LMS for School Administrators  
1. Online Admissions
Making new admissions every academic year is the main duty that every educational institution administrators need to perform. Managing the long queues of applicants, and parents and arranging several admission forms manually is quite exhausting. Also, the pen-and-paper mode of working leads to more errors and mistakes. On the other hand, by using a student information management system, the whole process can be automated. With the involvement of technology in all professional sectors, the school administrative system can also work better. Accepting forms, and documents, and uploading the final results of the admission all can be done digitally.
2. Keeping Digital Records Of fee Payments 
To run an educational institute, finance management holds the utmost importance. The school administrators have to take academic fees quarterly, monthly, or on an annual basis from the students or parents respectively. Attending the long queues of parents, and collecting the cash or cheques, all these methods are complex and time taking. By using a student information system, the fee collection process can be made quick and effective. This only enhances the school's functioning but also provides better flexibility, convenience, and comfort to the parents. From anywhere and at any time they can make digital transactions and get online fee receipts too. This system also offers security and safety to the users.
3. Effectively Manage the School Staff
Other than managing the academic and admission process, keeping a check on subject teachers and other school staff is also very important. Taking teachers' attendance every day, checking timetables, adjusting the leaves, curriculum results and more needs to be taken care of. Doing all these tasks manually becomes quite time-consuming and hectic. However, by using a learning management system, all these tasks can be done with just a few clicks and taps. This ensures the smooth implementation of school management strategies and functioning.
4. Aiding the Teaching Practices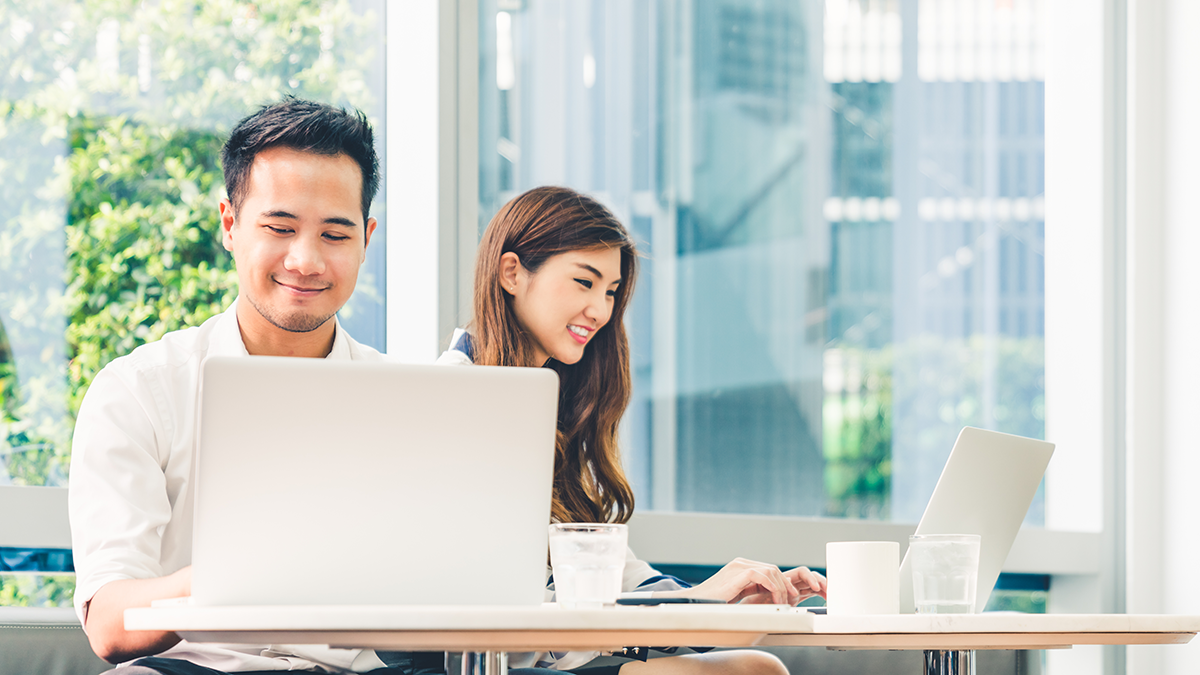 Making sure that an effective learning experience and services are being provided to the learners is the key responsibility of the administrators. To do so, teachers need to practice the best practices and strategies in the classroom. Only conventional methods are not enough in this regard.
By using an LMS, audio-visual study tools such as educational videos, modules, demonstrations, picture cards, PowerPoint presentations, infographics, and animations can be provided to both teachers and students respectively. Teachers can now opt for modern assessment options like quizzes, questionnaires, and multiple-choice questions and generate automated results. With the help of visualization, students tend to understand the concepts better and more quickly.
5. Better School Management
Ensuring discipline in the school is an integral part of school management. By using software like LMS, administrators can enhance communication between parents and teachers. They can stay connected online, and share quality feedback regularly. Parents can get to know their ward's progress and where he or she is lagging. Teachers can make all the important announcements online and upload the code of conduct that needs to be followed by all. With regular interaction between different stakeholders, students stay accountable and goal-oriented. This helps in proper school management. Therefore, the usage of technology is very significant for educational institutions that are planning to grow professionally.
6. Improved Productivity and Time Management
By reading the above-mentioned pointers, we have got to know that a learning management system is very beneficial for administrators. From simplifying the admission process to quick fee management, everything can be done digitally. Along with this, a strong database can be formed that gets accessible with a single click. Making these complex and lengthy tasks easier improves productivity and time management skills. The saved time can be invested in better academic, curriculum planning, and other important tasks.
Conclusion
For completing one's duties and responsibilities effectively in an educational setup, a learning management system is quite beneficial. By reading the above-mentioned information we can make out its benefits for school administrators. Better communication, time management, productivity, efficiency, and hassle-free work completion, all can be achieved by opting for technology.